Dysphagia is a swallowing disorder that can make it difficult to safely manage food, liquid and
even your own saliva.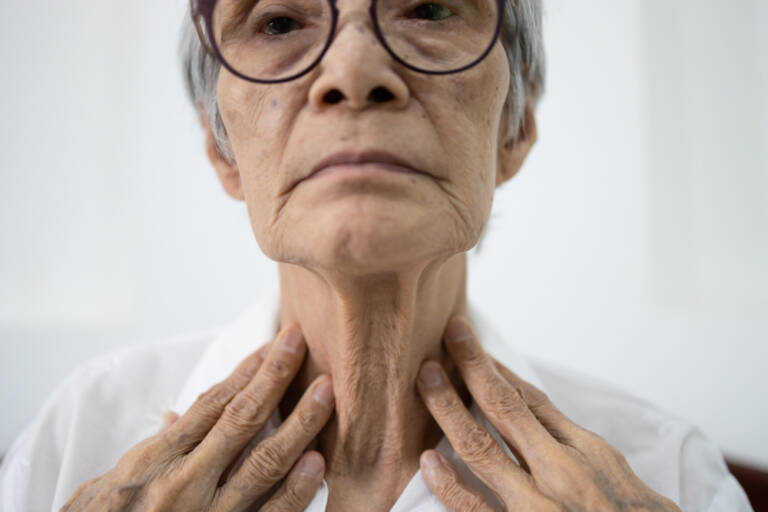 Dysphagia symptoms include:
drooling
difficulty chewing
difficulty controlling the food in your mouth
difficulty emptying your mouth after swallowing
the sensation of food getting stuck in your throat
coughing
pain with swallowing
Dysphagia occurs when the brain is unable to accurately control the muscles used for chewing
and swallowing.
This can be caused by a stroke, traumatic brain injury, or other degenerative
conditions like Parkinson's Disease. Dysphagia can also occur following surgery due to swelling or physical changes in your mouth or throat. If not treated, dysphagia can lead to dehydration, malnutrition, aspiration pneumonia, and even feelings of social isolation during meals.
The clinicians at Adult Speech Therapy Services are experienced at treating dysphagia. Treatment may include compensatory strategies to help you manage swallowing difficulties, as well as rehabilitative exercises to improve your swallowing function.
We are excited to offer Synchrony by ACP®, a state-of-the-art, interactive sEMG Dysphagia
Treatment System.
Synchrony is designed to allow for the visualization of swallow activity using
virtual reality sEMG biofeedback.
With this system, the clinicians at Adult Speech Therapy Services are able to enhance neuromuscular performance related to the swallow, provide visual and auditory feedback to facilitate swallow behavioral change, and improve swallow coordination and function.
Contact us today for more information about swallowing therapy and how we can help you get back to eating safely.

Skilled speech therapy was very beneficial to me. It helped me to understand how cognitive impairment interferes with finding words and speaking more fluently so that I could be understood and suffer less frustration. I was given speech exercises that train the brain. These speech exercises continue to be very helpful. Thank you Jessica!